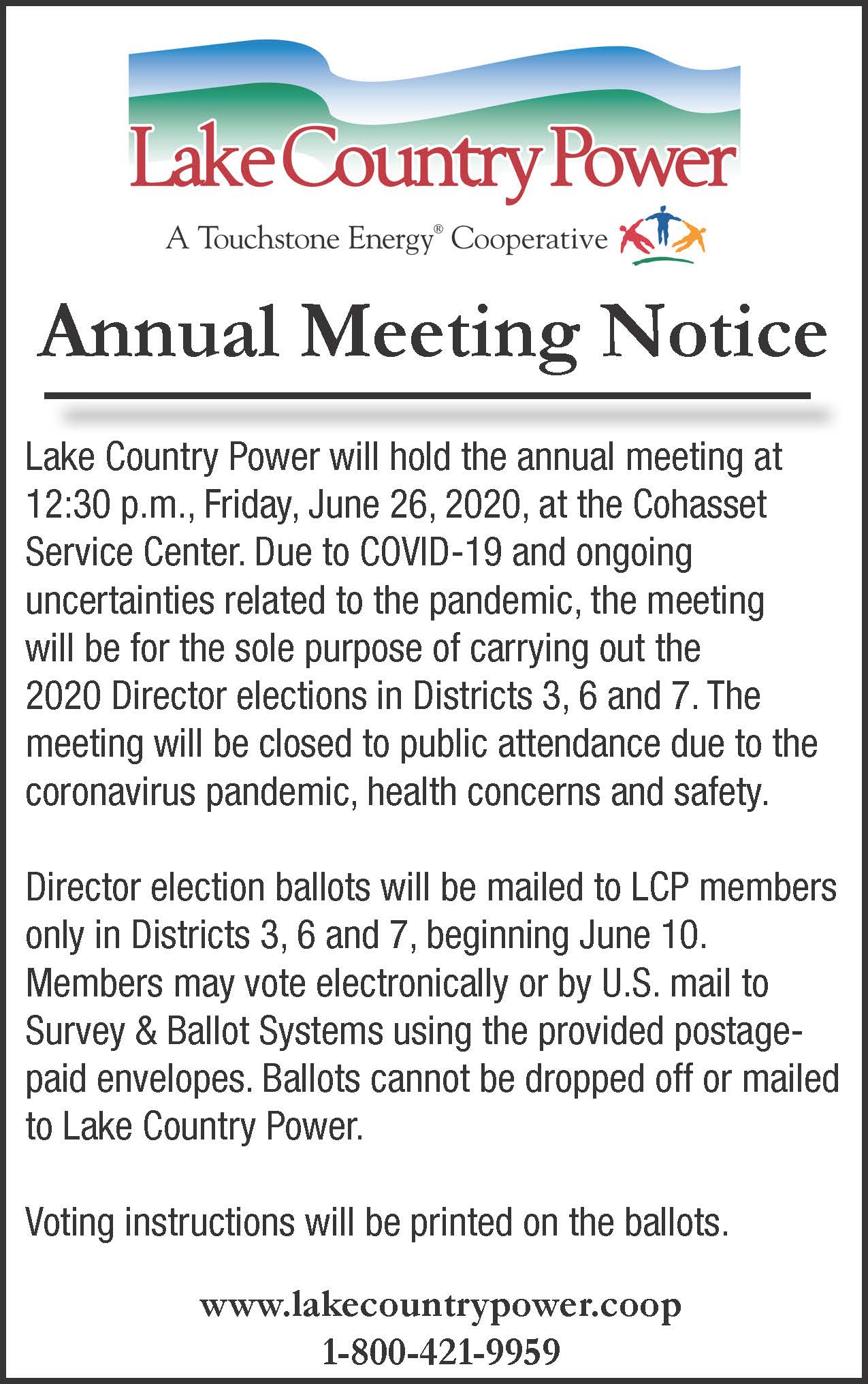 Annual Meetings  
Video from the annual meeting presentations are available on Lake Country Power's YouTube Channel.
You may also like to watch the CO-OP PIONEERS video, which debuted at a recent annual meeting.
The 2020 Annual Meeting scheduled for April 15, 2020, at the Cohasset Service Center was postponed due to the COVID-19 pandemic. A meeting to fulfill elections requirement will take place on June 26, 2020.
Director Election Materials
Complete nominee packets with policies must be obtained from Lake Country Power by each director candidate. The packet provides candidates access to all the election materials they will need in order to file their paperwork by the established deadline. Full petition packets can be obtained at each service center. If you have questions about date availability and deadlines, please call us at 800-421-9959.
For those members interested in serving on the Lake Country Power Board of Directors, the step-by-step election process is included on this website.